ARE YOU LOOKING FOR A GRAPHIC DESIGNER OR WEB DESIGNER NORTHERN IRELAND ?
NI DESIGNER - WEB | GRAPHICS | SOCIAL

I AM JAMES MCNEILLY I HOPE YOU LIKE WHAT YOU SEE ON MY WEBSITE AND ARE INTERESTED IN WORKING WITH ME TO MAKE YOUR NEXT PROJECT A SUCCESS. WHETHER IT BE BRANDING, A NEW WEBSITE, SOCIAL MEDIA CONTENT, A BILLBOARD THE SIZE OF CITY HALL, IT DOESN'T MATTER, GET IN TOUCH AND LET'S HAVE A CHAT. WEB DESIGNER NORTHERN IRELAND.
Web Design - test

Web Designer Northern Ireland
MY RECENT PROJECTS
SOME OF MY WORK FROM THE LAST YEAR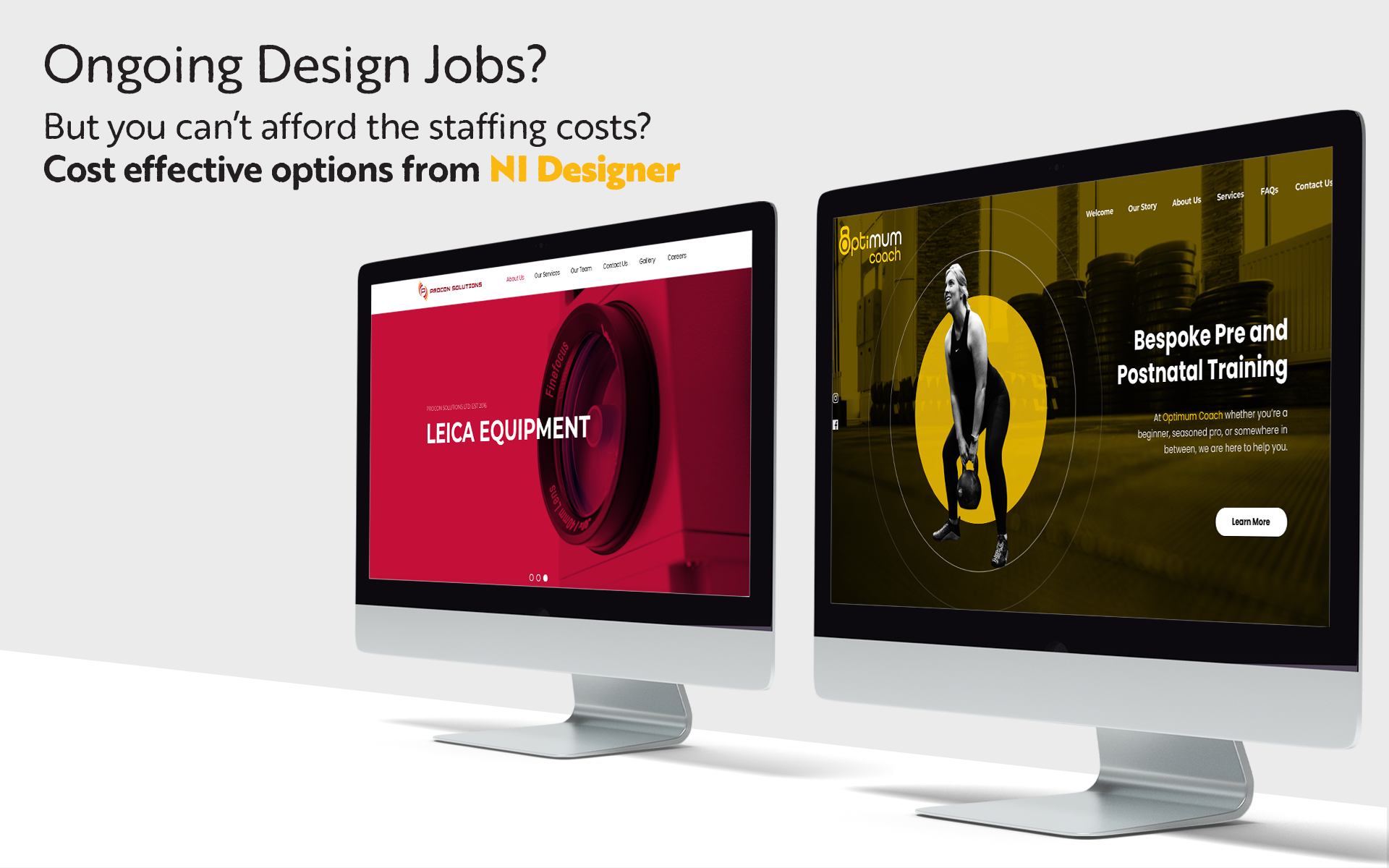 ONGOING DESIGN WORK
HAVING BEEN A DESIGN MANAGER FOR A NUMBER OF COMPANIES I TOTALLY UNDERSTAND THE PRESSURE OF STAFFING COSTS AND THAT MARKETING/DESIGN BUDGETS ARE USUALLY FIRST ON THE CHOPPING BLOCK WHEN YOU HAVE TO CUT BACK. THAT'S WHY I HAVE PACKAGES THAT WOULD SUIT COMPANIES WHO HAVE REGULAR DESIGN JOBS, WHETHER IT BE WEBSITE UPDATES, SOCIAL MEDIA CONTENT, FLYERS, POSTERS, BROCHURES, WHATEVER THE CASE MAYBE, BUT ULTIMATELY YOU CANT AFFORD TO HAVE STAFF ON THE BOOKS. 
WHY NOT GET IN TOUCH TO DISCUSS YOUR OPTIONS. THINK OF IT AS YOU ONLY PAY FOR WHAT YOU NEED.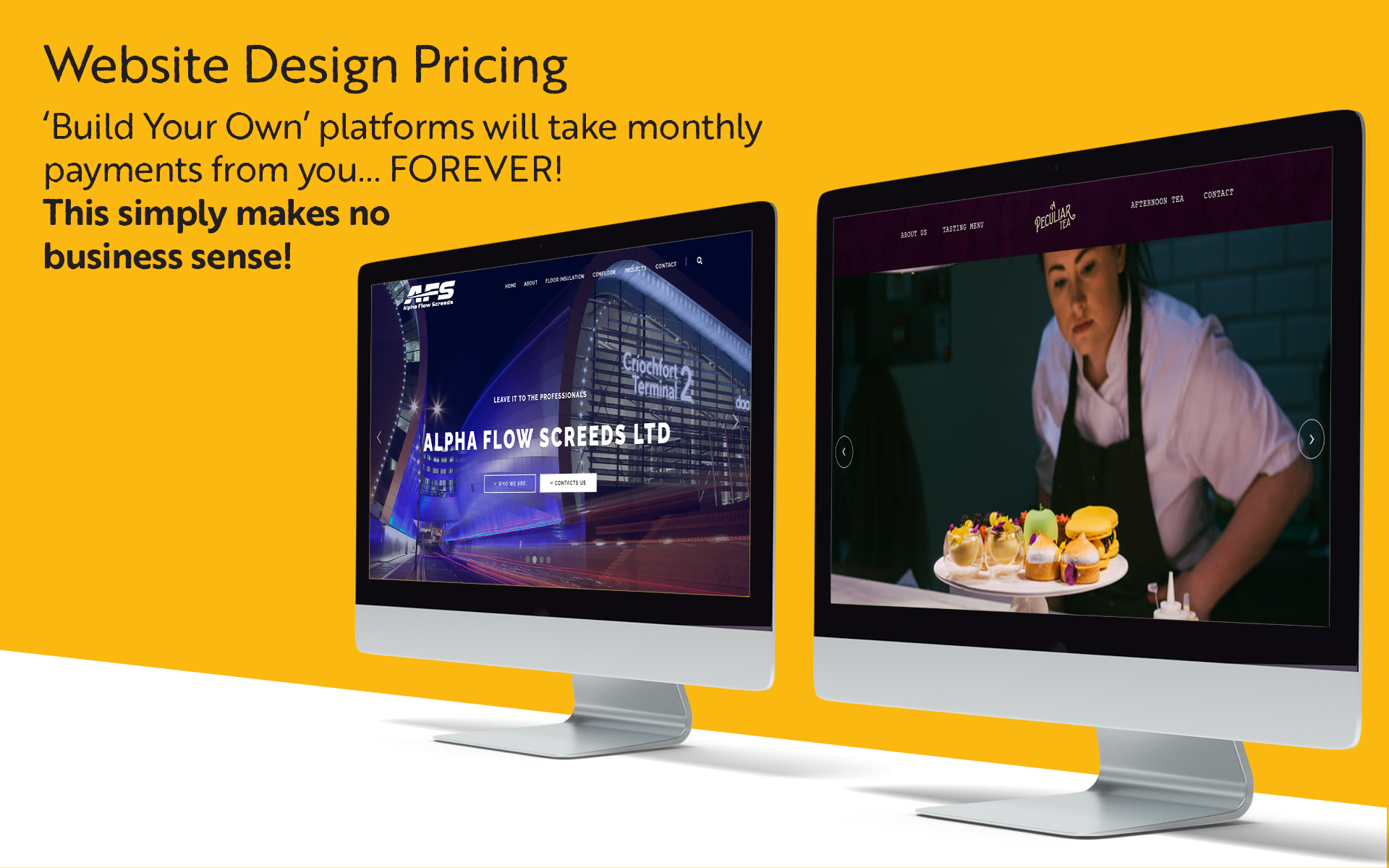 WEBSITE DESIGN
// Website Designer Near Me //
YOU ALL KNOW THE 'BUILD YOUR OWN' PLATFORMS I'M TALKING ABOUT. YOU DO ALL THE WORK BUT THEY CHARGE YOU SOMETIMES UPWARDS OF £900 A YEAR... AND FOR WHAT? A WEBSITE THAT IS THE SAME AS ALL THE OTHERS ON THE PLATFORM, AND IF THEY PUT THEIR PRICES UP AND YOU WANT TO LEAVE... THEN WHAT? NO WEBSITE!
I OFFER A BESPOKE WEBSITE DESIGN SERVICE, BUILT FOR ONE CLEAR PRICE. NOT MONTHLY, NOT YEARLY. ONE TIME.
IF YOU WANT ME TO MAINTAIN YOUR WEBSITE ONCE IT'S BUILT, GREAT, IF YOU WANT TO MAINTAIN IT YOURSELF, ALSO GREAT. 
ALL I'D ASK IS THINK BEFORE COMMITTING YOUR BUSINESS WEBSITE TO A SUBSCRIPTION PLATFORM THAT WILL 'OWN YOU' NOT THE OTHER WAY AROUND. IF YOU WOULD LIKE TO TALK ABOUt THIS OR ANY OTHER ASPECT OF MY WEB DESIGN PACKAGES, GET IN TOUCH USING EITHER THE CHAT BUTTON AT THE BOTTOM OF THE SCREEN OR THE CONTACT DETAILS IN THE MAIN MENU.
Articles
My least favourite past time, im going to try this year to write more articles which hopefully will explain my thoughts and processes behind projects I launch. Check them out below!
June 20, 2023

---

Movement has become an increasingly popular tool in social media content creation. From animated explainer videos to Instagram stories, motion graphics add an extra layer of […]